Fashionable women's bags that complement your outfit and purpose are all the rage
From practical business bags to coveted high-end bags, there's a wide range to choose from to find your own favorite. In this article, we'll introduce you to tips for selecting women's bags of HAYNI and the charm of bags that are adored by many women. If you're struggling to decide which one to go for, this is a must-read!

1. Baby Loche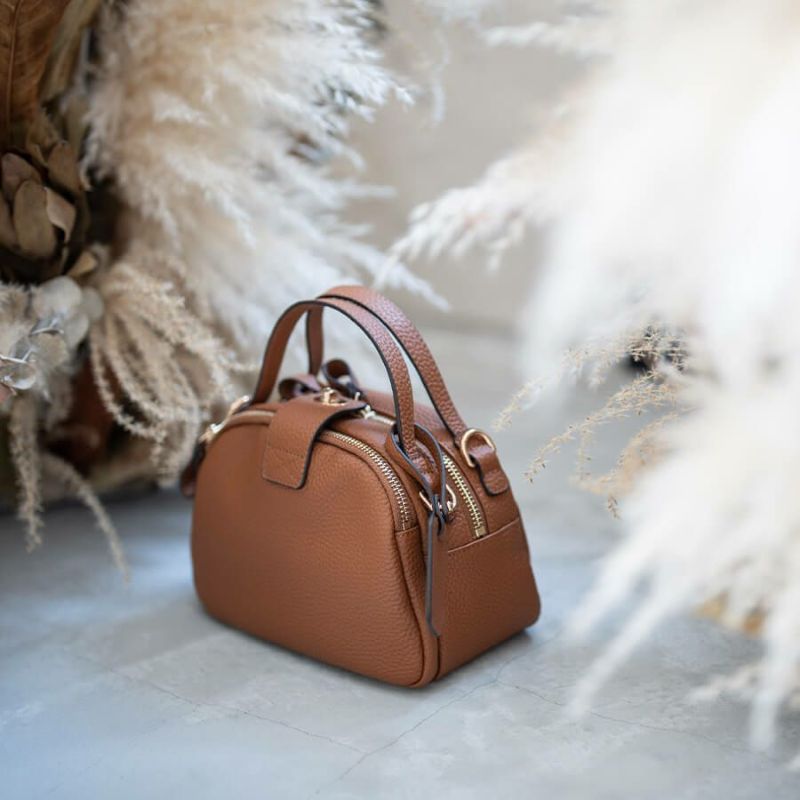 Don't underestimate it just because it's small. Baby Loche maintains quality, usability, and great design. Its compact size ensures it's your daily go-to bag that can hold all your essentials.
- Check out the Loche series

2. FLIPYOU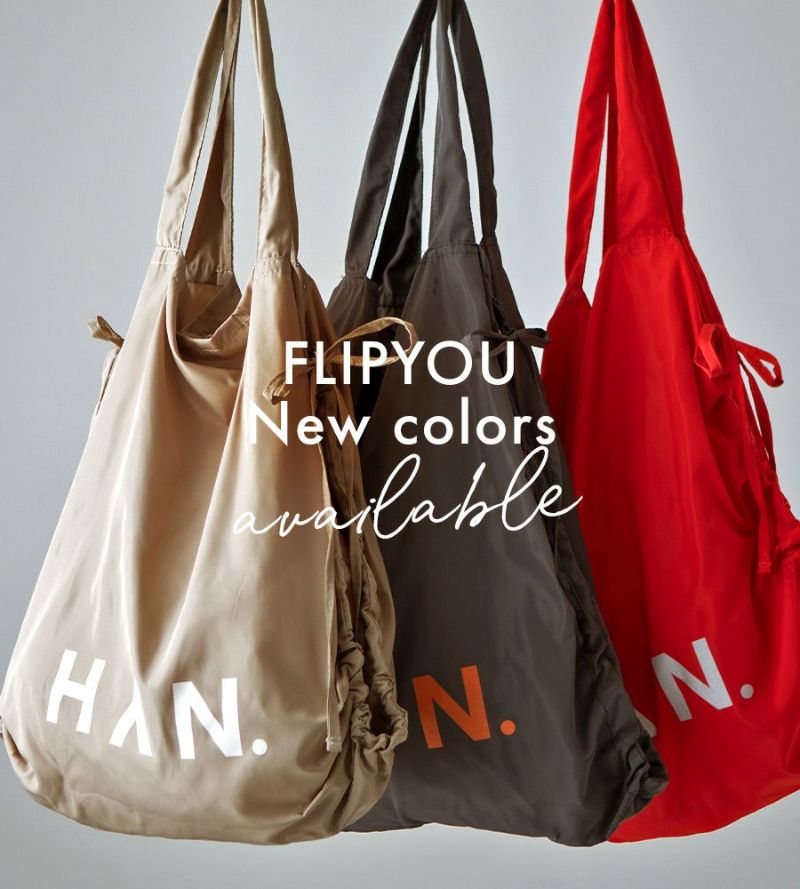 HAYNI introduces an eco bag, FLIPYOU, with the same casualness as an eco bag. It's a bag that you can carry every day with ease.

3. Bacerra Size S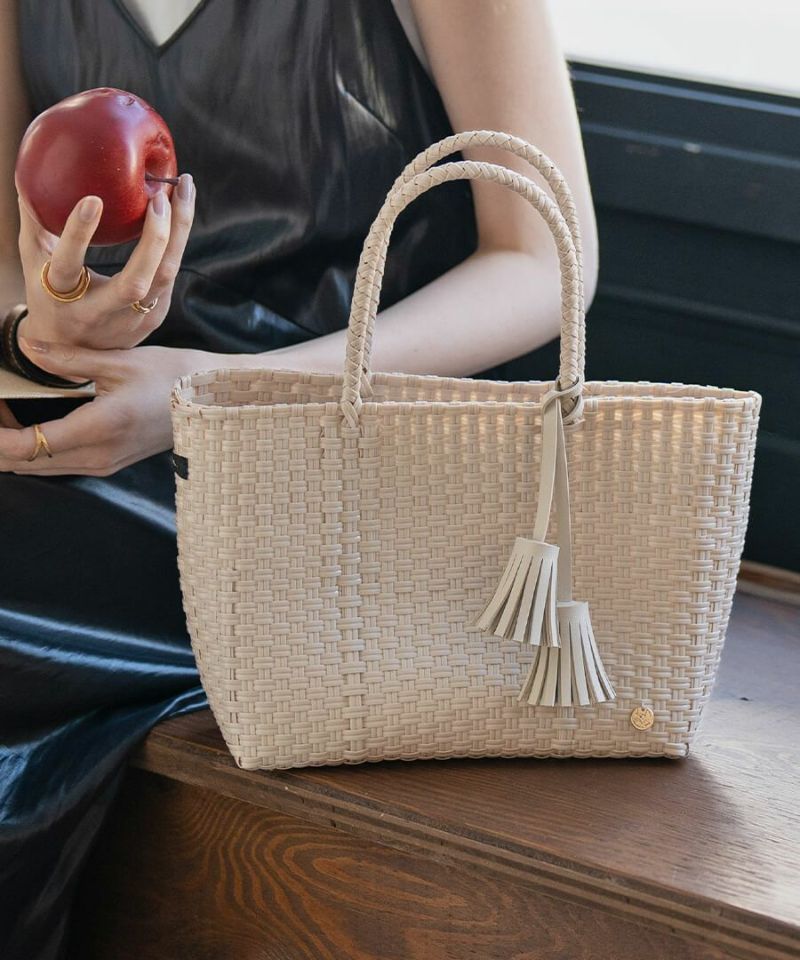 This is the go-to bag for spring and summer! HAYNI's Mercado Bag is loved by many customers year after year. Its super lightweight design makes it convenient for daily use.
- Check out the M size

4. Shiena Size S

Simple, elegant, and highly favored by customers, Shiena is a best-selling bag. When in doubt about what to buy, this is the one!
- Check out the M size

5. Orietto

Crafted with the same matte-finish premium leather as high-end brand bags, Orietto comes in a cute size for everyday use.

6. HONE Size M

Meticulously crafted, HONE is a bag that showcases the excellence of Japanese craftsmanship. Its unique material and texture, characteristic of genuine leather, make it exclusive.
- Check HONE Series

7. Gosare Size M

Lightweight, chic, and far from ordinary, Gosare ticks all the boxes.

8. Marollet

Elegance with a touch of sophistication. Marollet enhances the soft beauty of women and adds balance to their appearance.

9. Gabuca

Light and refreshing. Feminine and elegant.

10. Glarca

Because it's a staple item, it deserves special attention. Casual yet made from quality materials. It's the daily backpack that isn't too casual.

11. Luziny

A matte finish adds sophistication to this everyday leather bag.

12. Baldone Size S

Elegance, beauty, and quality that elevate your style. New color "Wine Chocolate" added!

13. Mini Loche

The Loche series, improved based on customer feedback, is not just cute but also practical. It's a long-time best-seller.

14. Conwy

The perfect size for fitting everything you need without waste. Ideal for daily use. For those who want to use a high-quality bag daily!

15. Beony

A TPU tote bag with charming bicolor nuances.

16. Ganabie Size S

Cool colors maintain a calm and beautiful, intellectual adult charm.

17. Garah

Somehow, it fits perfectly with both jeans and T-shirts and a more refined commute style.

18. Glenda

An exquisite design that suits both casual dress and denim or pants styles. It's a basket bag with the right size.

19. Beaze

It has a unique atmosphere that seems both common and uncommon, so you won't have to worry about matching someone else. Express your individuality!

20. Crymit

A high-quality bag that elevates your look without being too formal. It blends seamlessly with a wide range of outfits.
How to Choose Women's Bags
When selecting women's bags, it's recommended to consider the type, size, material, design, and compare the tastes of different brands to find your favorite. We'll now explain these five points in detail, so please use this as a reference.
Choose the Type of Bag Based on Your Needs
Women's bags come in various types, so choose based on what you need and their usability.
Shoulder bags can be fashionable when worn on one side and casual when worn diagonally.
Tote bags with excellent storage capacity are suitable for commuting and work.
For those who want to stay active, backpacks that allow for easy use and keep your hands free are popular.
Recent trends also include stylish items like one-handle bags and bucket bags. For versatility, consider 2-way types.
Select the Bag Size That Suits the Occasion
Size is a crucial factor that affects the usability and appearance of women's bags. Imagine the occasion and choose accordingly.
For commuting or work, go for bags that can fit A4 documents or a laptop.
For formal events, smaller clutch bags or shoulder bags can enhance femininity.
When buying an everyday bag, ensure it can comfortably store essentials like your wallet and smartphone. Opt for a slightly larger one to accommodate unexpected items.
Pay Attention to the Material
When choosing women's bags, it's important to focus on the material.
Leather bags vary in appearance and durability based on whether they are made from genuine or synthetic leather.
Tanned leather, such as full-grain leather, offers a premium texture and aging charm. On the other hand, soft leather bags resembling genuine leather are more affordable.
Bags made of canvas, commonly found in tote bags, are versatile and suitable for casual attire. They are also waterproof and durable, making them ideal for activities like commuting and shopping.
For those who prioritize lightweight options, nylon bags are popular. They are both lightweight and resistant to stains, making them suitable for outdoor activities.
Select a Design and Color That Matches Your Outfits
When choosing women's bags, consider the design and color to match your outfits.
Simple bags with basic colors like brown are versatile and can complement various styles.
Black or white bags create a sharp impression and are suitable for adapting to different occasions.
Cute, mini bags can add a fashionable touch to your outfit, while unique items like basket bags go well with casual attire.
Choose from Brands That Suit Your Preferences and Age Group
Each brand's bags have their unique charm. To confidently carry your bag, choose one that matches your style and age group.
For students and women in their 20s, popular brands focusing on current trends are often preferred. The convenience of online shopping is also a plus.
Luxurious bags from well-known high-end brands are suitable for women in their 30s and 40s who appreciate sophistication.
Japanese-made bags, crafted with meticulous attention to detail, are loved for their timeless quality that transcends fashion trends.